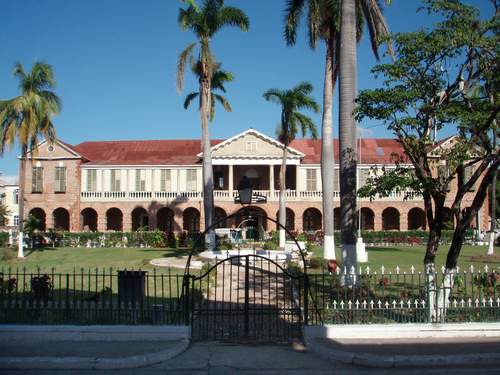 The St. Catherine Municipal Corporation is located in the Emancipation Square of the Old Capital of Jamaica – St. Jago Dela-Vega presently Spanish Town.
It is housed by the former Old House of Assembly. The building is over three hundred (300) years old.   This building served for several purposes in the past such as, Beckford and Smith High School now the St. Jago High School, St. Catherine Parish Library and the Collector of Taxes.
The St. Catherine Municipal Corporation is the main Local Planning Authority of St. Catherine and serves the people in various ways.
These services prevail through the present departments and sections. The Council is also headed by a Political Directorate, which is controlled by the Mayor of Spanish Town.